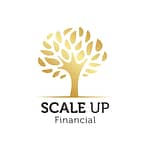 Scale Up Financial offers execution of niche financial advisory products to optimize your existing investments in capital markets. An external independent advisor creates products and strategies to generate market-neutral returns and we execute them with ease.
Scale Up started its journey in 2011 with a simple yet powerful idea of scaling up the investment options for investors. Typically, investment portfolios are constructed by buying & holding on to financial securities like equity shares, mutual funds, fixed deposits & bonds. Many others also prefer investing in gold & real estate to achieve their goals.
While the investor waits for a long period of time for their portfolio to grow and achieve their financial goals, their securities holdings are lying idle. A real estate investor who buys a property for long term appreciation can also earn holding income in the form of rentals. "A capital market investor can also earn holding income while they wait for the portfolio to appreciate. At Scale Up, we call it ALPHA. "
We at Scale Up realized that we should help investors unlock this Alpha in their portfolios and help them achieve their goals faster & create more wealth than what they planned for. Scale Up offers execution of Alpha generation strategy suggested by an independent advisor through its well-researched, back-tested, minimal-risk & optimized tool that we call Wealth Enhancement Plan (WEP). We do not sell any financial product for fees or commission.
We are not distributors/agents for any financial products. Our goals are tied with those of our clients.